Books & Technical Documentation - Page 1
Repair Manuals
A complete, single source of service information and specifications available for 3-series (E30) cars from 1984-1990. Maintenance, wiring and electrical, rebuilding, and much more hard to find information from dealer's service bulletins are included. Common problems are thoroughly covered along with the latest repair information. Sftbd., 8 1/2x 11, 500 pages.
| | | | |
| --- | --- | --- | --- |
| | | $59.95 | |
---
Haynes. 269 pages, 625 illustrations.
BMW 3 and 5 Series 1982-92 Shop Manual
318i (1984-85, 1991-92), 318is (1991)
325 (1986-88), 325e (1984-87)
325es (1986-87), 325i (1987-92)
325is (1987-91), 325iX and M3 (1988-91)


Part Number:

BK-119500AM

$20.95
---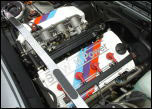 In development for more than four years, Wayne's book details

101 of the best projects for your E30 or E36 BMW 3 Series. 

Ranging from difficult (

head gasket replacement

) to the very simple (

changing your oil

), this book appeals to both the new and experienced

3 Series

owner alike.  The book covers the

E30 and E36 BMW Sedans from the years 1982 through the year 2000.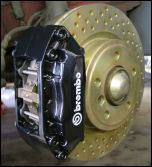 Each project is detailed with an easy-to-read chart showing you exactly how long it should take, what tools you need, applicable years, and the amount of 'wrenching talent' required.  The book contains several chapters of project overviews, but mostly all of the projects are shown with step-by-step instructions.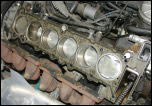 The book is 2

72

pages long, and contains more than

6

50 Full-Color pictures and diagrams.  Here is a sample page from Brake Pad Replacement Project.   Here is another page on Bilstein PSS9 Adjustable Suspension Upgrades

.

  For those with

early cars

, there's an entire project on the

timing belt replacement process

.   Showing the range and breadth of projects, there is also a project on

installing a supercharger

.  For those for ideas on how to customize their car, check out the Personal Touches section.  And finally, for the really adventurous, you can attempt an entire head gasket replacement.

For more information, visit the 101 Projects Official Home Page
| | | | |
| --- | --- | --- | --- |
| | | $21.95 | |
Technical Books
All about automotive engineering in a pocket book. For years, the Bosch Automotive Handbook has set the standard for practical, concise and illuminating explanations of the design and operation of automotive systems. This indispensable reference book has now been almost completely revised for the latest edition. New and updated topics include aerodynamics, emissions reduction systems and multimedia systems. Additionally, over fifty subjects from the previous edition have been either completely updated, revised or extended. This new edition adds hundreds of new pages to the previous edition.
Do you want to know how electronic fuel injection works? The Automotive Handbook will tell you. How to calculate the factors affecting tire adhesion and braking distance? The different testing methods for material hardness? Again, the Automotive Handbook will tell you. With more than one thousand cut-away illustrations, diagrams, tables and sectional drawings, the Automotive Handbook makes even sophisticated automotive concepts easy to visualize and understand.
| | | | |
| --- | --- | --- | --- |
| | | $64.95 | |
---
BMW has always had a reputation for quality in the cars it has exported to the United States. The BMW 2002 developed a cult following of loyal enthusiasts, and properly cemented BMW as a quality manufacturer of sporting sedans with this forerunner to the 3-series. BMW replaced the 2002 with the 3-series models in the 1970s, which heralded a new design, and new improvements annually, each one better than the last. The model that truly launched BMW into the performance arena in the United States were the second generation of 3-series cars, the "E30" chassis cars. These 1980s and 1990s era cars were offered with a wide range of engine/transmission combinations, but the basic chassis was so well engineered that owners were able to enjoy an outstanding combination of comfort and handling performance regardless of the powertrain. Today, the E30 family of BMWs are both readily available and affordable, and are popular with enthusiasts wanting to personalize them. Whether for on-track duty or simply improved street performance, the E30 series cars have proven to respond to well-chosen upgrades. Each specific section of the car (chassis, engine, transmission, etc.) is showcased and suitable performance upgrades are discussed in detail. Exterior appearance items are also covered, as are maximum wheel and tire sizes for the entire family of 3-series E30 BMWs. This book offers current and future owners a wealth of important information, including a buyer's guide, year-by-year upgrades and changes, and more. This book is a valuable addition to every BMW owner's library. Sftbd., 8 1/2x 11, 144 pages.
| | | | |
| --- | --- | --- | --- |
| | | $24.95 | |
Buyer's Guides
Edited by R.M. Clarke. Eighty more pages and over 100 more illustrations than the regular Brooklands books. The expanded coverage features even more articles by the top automotive journalists from the world's leading automotive publications. More road tests, comparison reports, buying guides, technical data, specs, and long term investment reports. Each is Sftbd., 8x 10 3/4, 180 pages, approx. 300 illustrations.
| | | | |
| --- | --- | --- | --- |
| | | $28.95 | |
Enthusiast Books
Buying a classic and iconic E30 BMW 3 Series can be just the start of a wonderful adventure. This book explains how these fantastic cars can be modified to suit a vast range of applications, from simple upgrades to make everyday driving easier, through to servicing and renovation tips, and large-scale conversions for racing and rallying. Some of the most popular forms of motorsport are examined, along with explanations of how to take part and what equipment you need. All the procedures are explained in straightforward text by a qualified engineer and racer with many years of practical experience, accompanied by detailed photographs showing the reader how it's done. Many of the modifications shown are done on the author's own vehicles, so you get an honest report – bruised knuckles and all. As well as the 'how to' sections, there are a large amount of data and comparison charts to help you choose which modifications are right for you.PHOTO: /images/Motorbooks/200592.jpg
| | | | |
| --- | --- | --- | --- |
| | | $40.00 | |
---
For over 25 years Rob Siegel has written a monthly column called "The Hack Mechanic" for the BMW Car Club of America's magazine Roundel. In Memoirs of a Hack Mechanic, Rob Siegel shares his secrets to buying, fixing, and driving cool cars without risking the kids' tuition money or destroying his marriage. And that's something to brag about considering the dozens of cars, including twenty-five BMW 2002s, that have passed through his garage over the past three decades.
Part Number:

PEL-GBRS

No Longer Available
Books on Brakes
Covers principles of operation, troubleshooting, maintenance and repair of today's modern braking system. Information on tool selection and usage is included plus a chapter on brake system modifications and high-performance brake parts. 256 pages, 614 B&W photos.
Part Number:

BK-121126AM

$20.50
---
| | | | |
| --- | --- | --- | --- |
| | | $21.95 | |